WELCOME KITS CAMPAIGN
Our welcome kits help meet the emotional, physical AND spiritual needs of asylum-seeking families in refuge centers on the South Texas BORDER.
FOLLOW THESE SIMPLE STEPS
1. GIVE
Donate to help fund Welcome Kits!
2. DO MORE THAN PRAY
Gather a group & assemble welcome kits together!
3. RAISE AWARENESS
Share the need and this initiative with your friends.
PARTNER WITH US TO MAKE AN IMPACT BY DONATING DIRECTLY TOWARDS WELCOME KITS THAT HELP AID FAMILIES IN NEED!
What are donors saying about this campaign?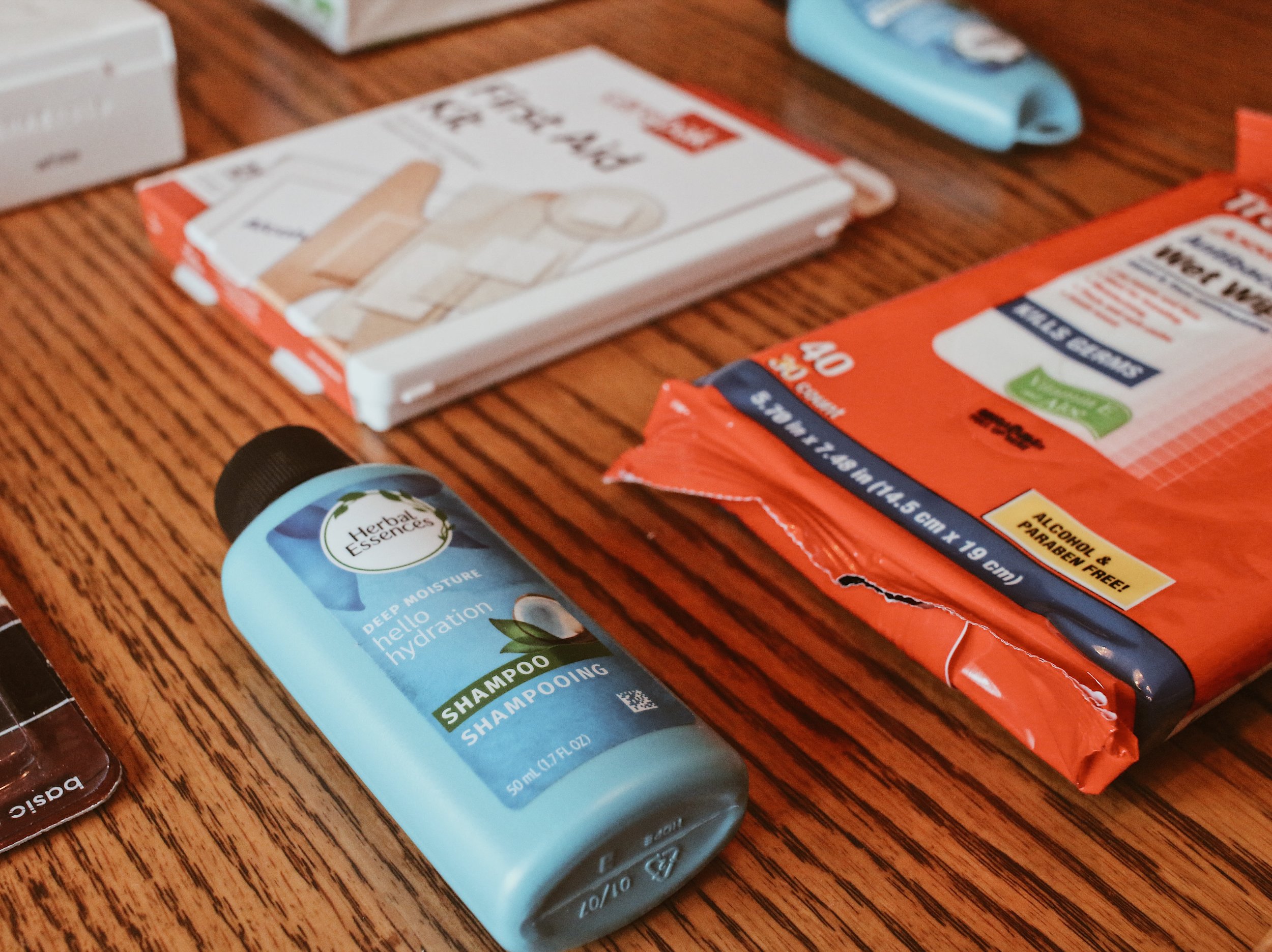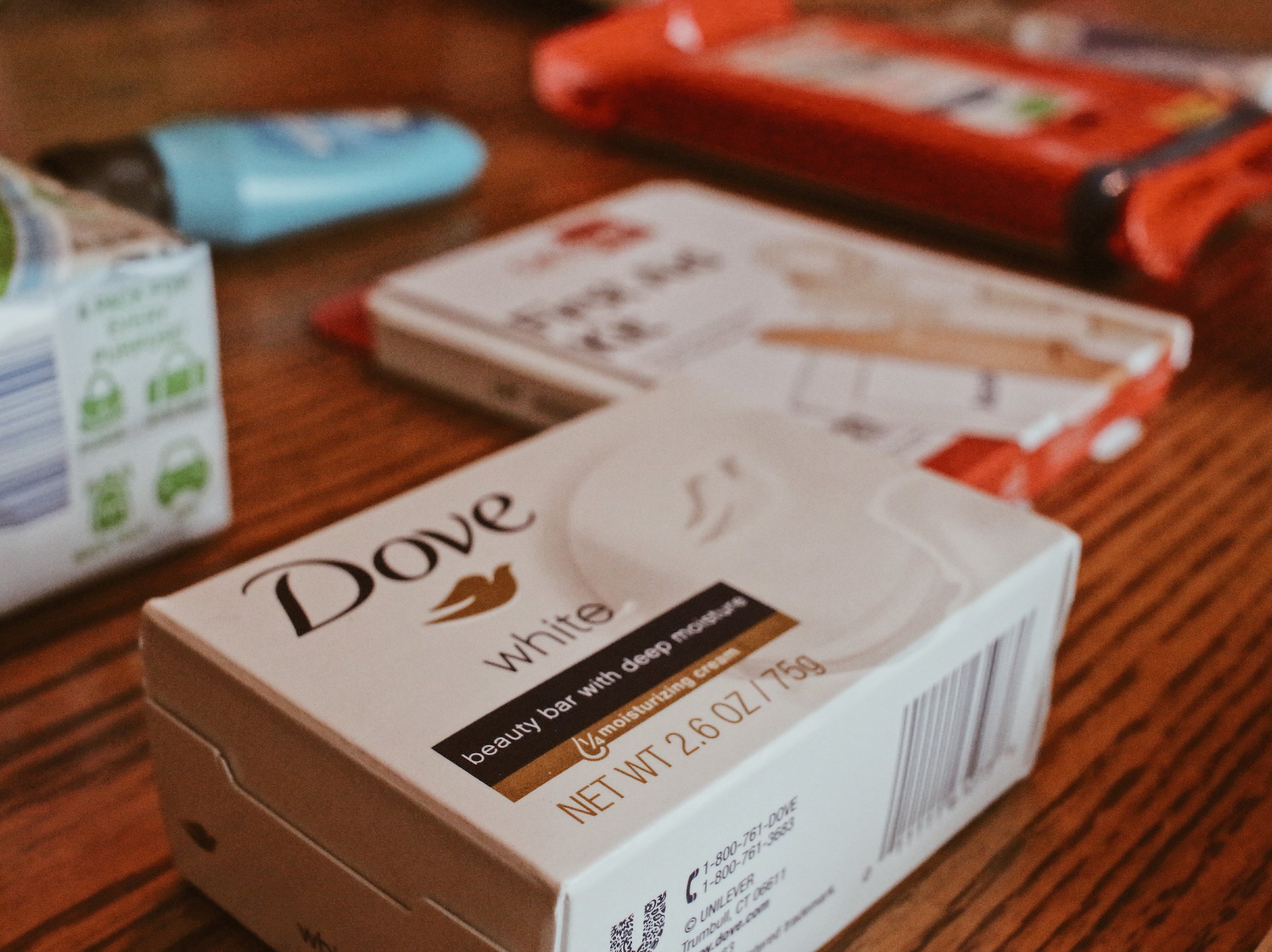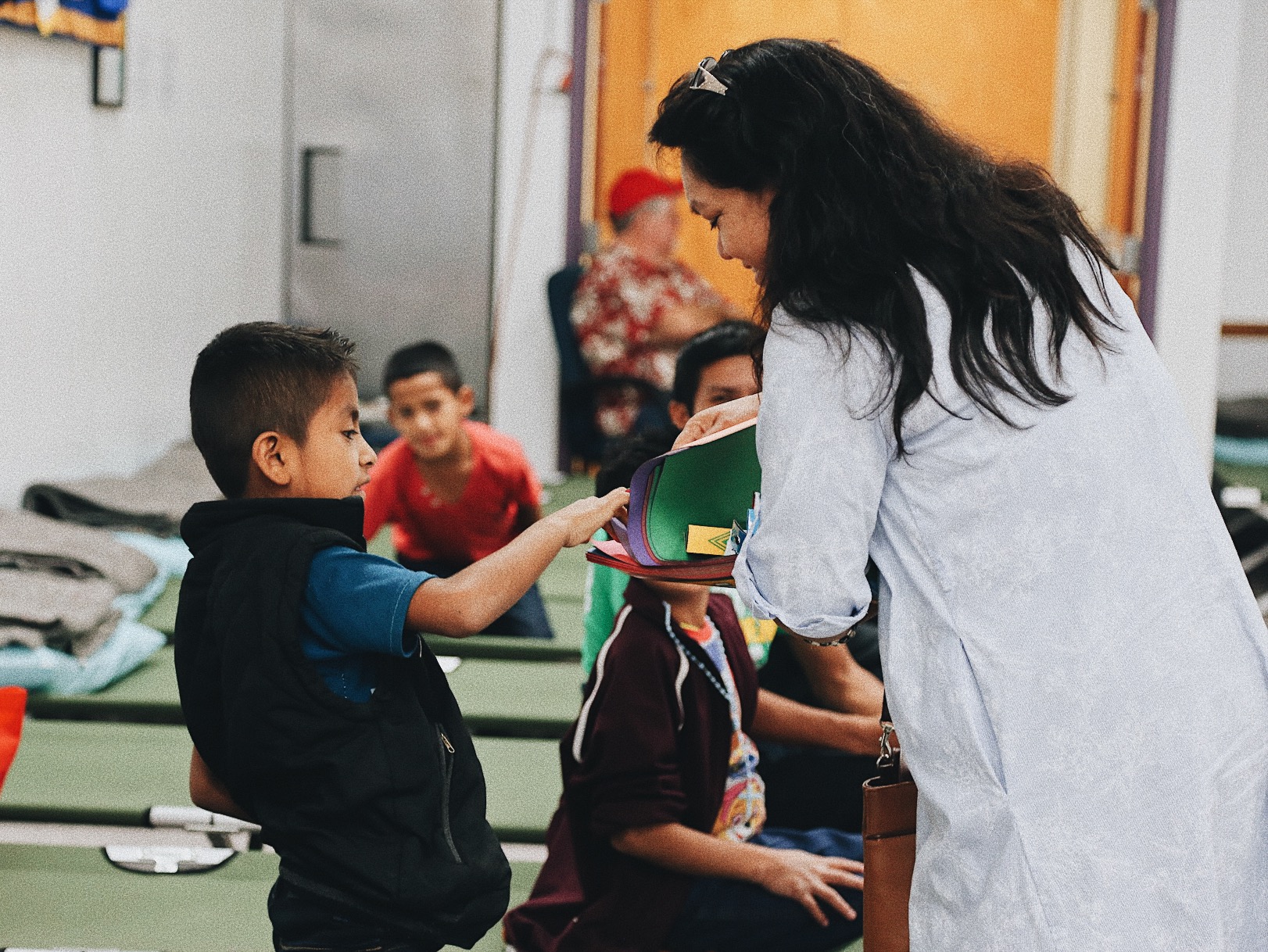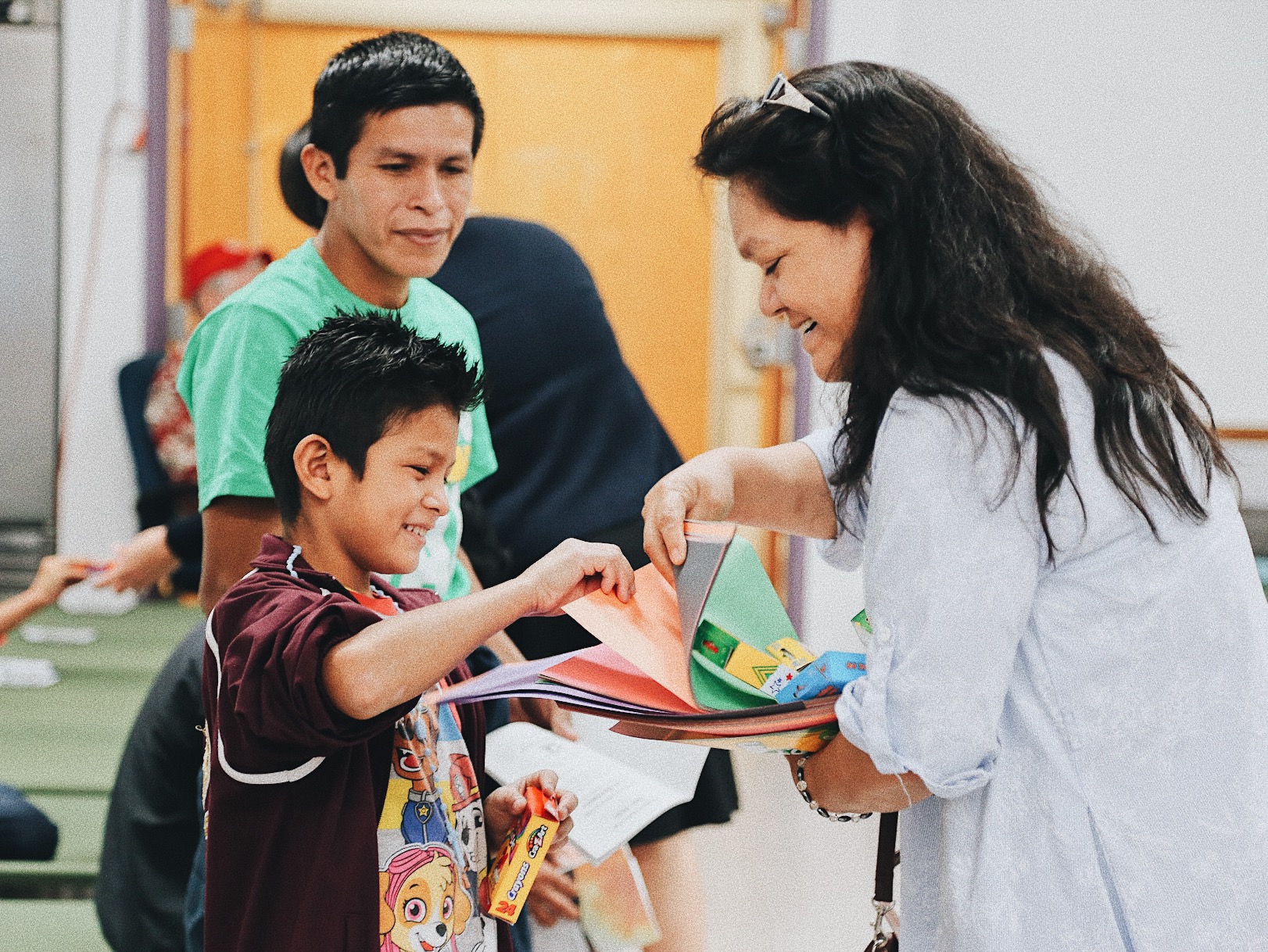 WHY WELCOME KITS?
During the past several weeks we've encountered many stories of people who have walked weeks to escape the violence and/or persecution in their home country. Many haven't slept in days, nor have they had access to a shower. Countless journey with their children who haven't had an actual meal or water to stay hydrated. Along with the physical needs of these immigrant families, there is so much trauma and emotional pain they are facing. Though such needs are foreign to some of us, they are real to the immigrant individuals and families we are encountering.
To help meet some of these needs, we are partnering with local organizations who are providing services to families in need. Our welcome kit will help provide emotional and spiritual support, and meet immediate physical needs for many immigrant families and asylum seekers currently in transition on the South Texas and Mexico border.
THE Opportunity
Join us in our on-going campaign. Asylum-seeking families are arriving in the thousands. Local shelters are overfilled and in the last few weeks, there's been 1,000+ families every single day in shelters we support.
Our welcome kits provide basic necessities to families who have been forced to leave their homes because of human conflict or violence. We're so grateful for your interest in providing welcome kits to families in need.
WHY BIBLES?
As much as we care about providing and meeting the physical needs of immigrants, we also care about their spiritual well-being. We truly believe that the Gospel provides hope and redeems the most broken people. We have the opportunity to have a holistic approach to meeting immigrants physical and spiritual needs.
Our Welcome Kit Helps meet the emotional, physical and spiritual needs of Immigrant families.
WELCOME KIT VALUE: $15.00
WELCOME KITS INCLUDE:
One hand towel

One comb

Bath-size soap (3 oz. bar or larger)

One travel shampoo & conditioner

One adult toothbrush & toothpaste

One small travel First Aid Kit

One Pack of Antibacterial Wet Wipes

One Pocket tissue Pack (Kleenex® On-The-Go)

One-gallon size / re-sealable bag (for packing purposes)

One Spanish Bible
ASSEMBLE WELCOME KITS WITH YOUR CHURCH, SMALL GROUP, AND/OR WITH A GROUP OF FRIENDS!
ASSEMBLY DIRECTIONS
Lay hand towel flat on a table.

Place all remaining items on top of the hand towel (except the gallon size bag).

Fold the sides of the hand towel to cover the items.

Grasp the bundle tightly and roll over the remainder of the towel.

Place the tightly rolled bundle in the plastic bag, remove air, and seal.
WE RECOMMEND ORDERING HYGENE ITEMS FROM DOLLAR TREE AND SPANISH BIBLES FROM BIBLESBYTHECASE.COM.
*ALL ITEMS NEED TO FIT INSIDE A ONE-GALLON ZIPLOCK BAG. REMOVE THE EXCESS AIR FROM THE BAG AND SEAL WHEN SHIPPING.
CONSIDERING THIS OPTION?
GET IN TOUCH WITH US AND WE'LL BE IN TOUCH WITH MORE DETAILS.
KITS INCLUDE
One hand towel
One comb - One short comb with no pick
Bath-size soap (3 oz. bar or larger) - Do not remove from packaging
One travel shampoo & conditioner
One adult toothbrush & toothpaste - Do not remove from packaging
One small travel First Aid Kit - Common household bandages acceptable
One Pack of Antibacterial Wet Wipes
One Pocket tissue - Kleenex On-The-Go
One-gallon size/re-sealable bag - Used for packing purposes
One Spanish Bible
IMPORTANT
All items must be new.
Do not wash any of the items as they will no longer be considered new.
Do not include any personal notes, money or additional materials in the kits.
Contents of kits or the containers of kits should not be imprinted with cartoon characters, advertisements, propaganda or camouflage symbols.
SHIPPING
Mail to:
ATTN: BP WELCOME KITS
Iglesia Misionera Cristo Vive
315 David Avenue
Pharr, Texas 78577
PROCESSING FEE
$2.00 PER KIT
The $2.00 processing fee is a suggested donation only to those who are assembling and mailing kits directly to us.
Please send a check to "Iglesia Misionera Cristo Vive" for the total amount of welcome kits times $2 per kit for storage and transportation needs.
*One check may be written for all of the kits sent. Please do not include check inside the kit bundle.
READ OUR LATEST DISPATCH ON THE CURRENT SITUATION ON THE BORDER
"With the overwhelming amount of immigrants currently in transition the need on the border is bigger than any one church and/or organization can sustain," says Yonathan Moya, executive director of Border Perspective. "We have to all come together to love, welcome and meet the emotional, physical and spiritual needs of our neighbors."
Read more here!
SOCIAL MEDIA GRAPHICS
GET YOUR FACEBOOK, TWITTER & INSTAGRAM COMMUNITY INVOLVED!
Click on an image to download to your phone or computer.
HAVE QUESTIONS?
Our ministry serves families on the U.S./Mexico border year around. We help equip leaders, advocate for biblical justice and mobilize the church into action. Want to learn more or have questions about our welcome kits?
THANK YOU FOR SEEKING OUT WAYS TO HELP SUPPORT IMMIGRANT FAMILIES.